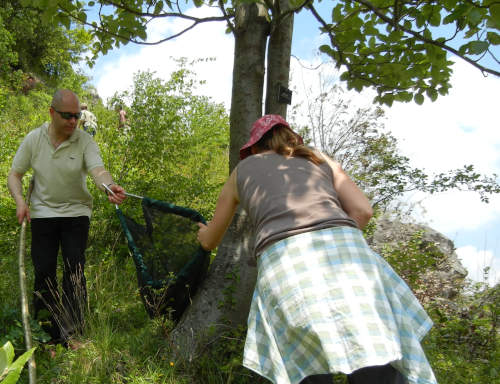 Surveys for Sites, Habitats and Species
BRERC has extensive experience of conducting surveys with many objectives, from broad habitat surveys over large areas to protected species surveys in very specific locations. We can survey to Phase1, Priority Habitat or NVC level, as well as gathering information about hedgerows, ponds and ditches. We have also surveyed many designated sites, such as Local Wildlife Sites, to allow them to be assessed against specific criteria.
Design of survey methodologies
Our mission of making accurate data available to as wide a range of data users as possible means BRERC is experienced at thinking about how data will be used, and hence how it should be collected to produce the most value. We're also used to working under time constraints, and designing methodologies that are both flexible and efficient.
Reporting templates & Recording Forms
As a Local Environmental Records Centre, BRERC is well versed in producing recording forms that allow for accurate information capture in the field, by recorders with many different skill levels. At the other end of the process, we have frequently designed and updated templates that enable semi-automated reports to be produced in an efficient manner.
Survey training
Due to our wide ranging survey experience, and our work with volunteers, BRERC frequently engages in survey training encompassing all the aspects described above.
If you are interested in commissioning our services, please contact us.