Environmental Data for the West of England
BRERC collects, manages and distributes biodiversity and geodiversity data for the West of England area.
0
Records on BRERC Database
0
Records received and logged in past year
Access our Services
Hover over the categories below to explore the data and services that BRERC offers
BRERC People
BRERC has three permanant staff members, plus a number of casual staff. We also have around 20 office-based volunteers, who generously contribute their time and skills.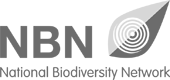 Office Location
BRERC's office is located on the Blaise Castle Estate. There is a public car park on the estate which is a short walk from our offices. We are served by public transport from the centre of Bristol via bus routes 1 (5 minutes walk) and 76 (10 minute walk).
View Larger Map